Step into nature, bond with animals and experience the many benefits of yoga. These friendly, adorable, playful goats will be wandering around the class and taking advantage of opportunities to climb on and connect with the participating yogis. Our serene farm is the perfect location for this unique experience.
When
The Dates and Times are variable
Check the calendar below by clicking BOOK
More classes will be added to the calendar as the season progresses
We have class every Saturday at 10am starting Apr 22 
What
Up to 30 mats per session.
Reserve your spot!
Contact us if you are interesting in scheduling a private event!
Sign Up For A Class Today & Join Our Community!
We had the best time at What a View Farm! Goat yoga was equal parts fun and relaxing. We will totally be back.

— Liz Starr
The WAVF Goat Team Pictures Coming Soon
Marissa teaches Vinyasa yoga where mindful movement is synchronized with the breath.  She believes that yoga can be practiced by every body type, age, and ability. Her classes focus not just on flexibility, but on strength and balance as well. Students can expect the poses to be challenging, but also accessible for all.
Married with 2 children, life as a mom can be quite hectic sometimes and Marissa finds that her yoga practice keeps her grounded, calm, and highly improves her patience.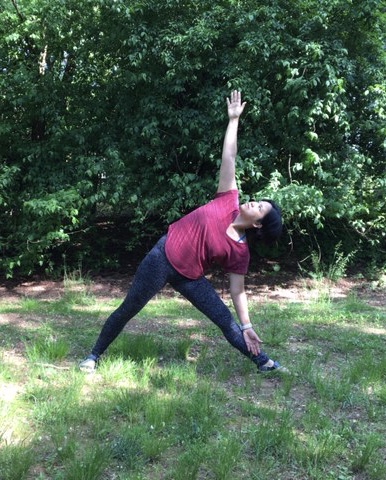 Tony is a Reiki2 practitioner, and his yoga practice is a hybrid that is predominantly from Ashtanga Yoga. His love for yoga began at a young age while watching his grandmother attend yoga classes.
This led him to the prestigious Swedish Institute of Massage Therapy and Oriental Medicine in NYC, where he studied and followed an Eastern path focused on Acupressure, Shiatsu, and traditional Chinese medicine. You can follow Tony on Instagram, @tonamaste.